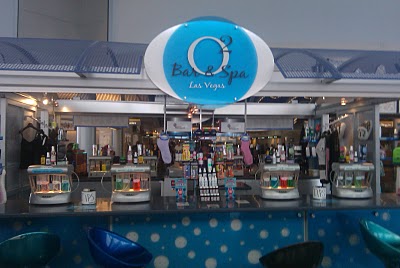 Sit time or airport appreciation for a flight attendant is what most of you would call a layover. The time you have at an airport in between flights. I don't mind sit time like most flight attendants do, for it has become valuable alone time that I don't get at home. It's a time to catch up on emails, blog posts, and reading. It also makes for great people watching, I'm not sure there is any better place to people watch than an airport.
This past week I was in Vegas, here are some of the highlights of the airport:
Free wifi (need I say more?)
An oxygen bar (Trust me. Passengers departing Vegas are never as happy as the passengers we bring to Vegas. I think if they visited the oxygen bar before they got on the plane they would be happier. Why? Because most likely, in addition to having less money, they are probably dehydrated from the heat, and the alcohol they consumed. The flight will only add to the hangover. Oxygen helps. Trust me. Lets just say that (allegedly) flight attendants have been known to use the oxygen in the flight deck for a hangover cure;-)
Everything $10 Store Lots of trinkets, all $10. Bracelets, bags, shirts, wine stoppers, rings and more!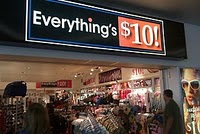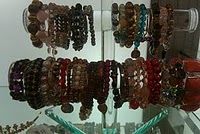 Fitness Beast Gym For $9.95 you can get a workout in.The 13,000 sq. ft. facility sauna, steam room, showers, lockers, cardio and strength training equipment, free weights and an aerobics studio. (No excuse to sit around!)
Gambling And, of course there are the slot machines if you haven't had enough. We as crew members will watch from the side lines though, since we are not allowed to gamble in uniform.
Kids play area Which is a life saver for anyone with toddlers. This I know! Should be a must for every airport! Wear those little people out before they get on the plane.
For more information on McCarran International Airport click here.