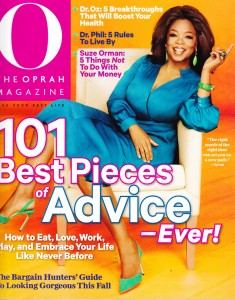 Sara Keagle is a Flight Attendant for a major U.S. Airline and Huffington Post Blogger. Through her blog The Flying Pinto she shares her experiences and offers you a glimpse behind the galley curtain. She also created and co-hosts a popular podcast, The Crew Lounge, offering listeners a unique look into the life and career of a flight attendant. Sara has appeared on many morning shows including Great Day Houston, Charlotte Today, FOX News in Houston, Smart Family, Sonoran Living, and Daytime a nationally syndicated talk show. Sara's travel advice was featured in the October 2012 issue of Oprah's "O Magazine" in the "101 Best Pieces of Advice-Ever!" She has freelanced for publications such as The Wall Street Journal's Speak Easy Blog, Jaunted.com and UPGRD.com, and serves as a resource of various national media outlets including Oprah.com, USA Today, The Wall Street Journal, MSNBC, The New York Times, Budget Travel, Trip Base, The Washington Post and Parenting Magazine just to name a few. To contact us about advertising on TheFlyingPinto.com, UPGRD.com or freelance opportunities please email us at theflyingpinto@gmail.com As Seen and Heard: O Magazine: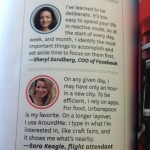 Oprah.com
Airport Secrets only Insiders know
Field of Dreams: These Family Travel Ideas are a Home Runs for Baseball Fans 
NPR Marketplace interview with Kai Ryssdal (my interview starts at about the 6:20 minute mark)
The Wall Street Journal: JetBlue Flight Attendant Steven Slater: Is He a Hero to Airline Workers?
The New York Times: What's Your Flight Attendant Really Thinking?
A Comprehensive Guide to Single Parent Travel (Trip Base) Travel Mamas Blog: The Bright Side of Traveling with Kids
The Washington Post: Coffee Tea or Flee
Womens Day: 10 Things Your Flight Attendant Won't Tell You
MSNBC.com: Babies on Planes: Debate Over Safety Renewed Budget Travel: The Seat Back Rule Explained
CNN: Can You Charm Your Way Into an Upgrade?
The New York Times: Packing Tips from Travel Pros MSNBC: Booming Baggage Fees, Bursting Over Head Bins
The Wall Street Journal: Flying the Misogynistic Skies: Fly Girls Takes Off on the CW
MSNBC: Onboard Commerce Ready for Take Off