Oh, and I don't have enough to give everyone, one of everything. Maybe someday! These are my favorite things because they make traveling easier and/or better.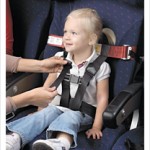 CARES: As a mother and a flight attendant, I don't travel without CARES (Child Aviation Restraint System)Safety is the number one reason, but convenience is a close second. When you travel with children it's best to do what you can to make the experience a little easier. Checking the car seat curb side is one of the things that you can do when you have CARES. Remember if they go right from the rear facing car seat (about one year old) to CARES they'll never know the difference and expect it just like they do their car seat. Did I mention it weighs just under a pound?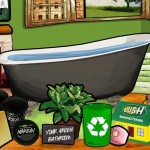 LUSH: My newest discovery comes from an old favorite. When I used to fly internationally I went to LUSH all the time for bath bombs and gifts. This was before the stores were in the U.S. and before the Internet! Well, they now have products that are a must for frequent fliers, solid shampoos, moisturizers, deodorants, and more. What makes them so extra special? No hassle going through security! It eliminates most if not all of your liquid needs! Did I mention their products are amazing? Did I mention they use organic fruits and vegetables? Oh, and they don't test on animals! I love LUSH!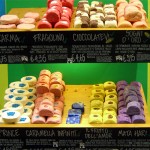 LUSH BUBBLE BARS: I know I probably could have added this to #2, but I didn't want it to get lost! This is so great for when you are traveling with children. Like the shampoo it is solid and your kids can still enjoy their tubby while on vacation. And, don't worry there's plenty for you to have your own bubble bath too!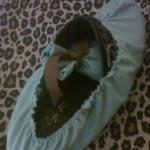 Travel Shoe Booties: I've just discovered these and I love them! One of my tips has been to use shower caps to cover the bottom of your shoes before you put them in your suitcase, and once in a while that works great. But, if you travel often  Travel Shoe Booties is the way to go. They come in 3 sizes for men, women and children, they're reusable and washable and did I mention the cute designs for kids? Have a click and check them out! (I also heard it's the mother of a flight attendant who started this biz!)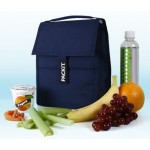 Packit: Another great new company is Packit. You know I insist you pack your own food for your travel day. What better way than these personal coolers? They  have ice packs built in, that are designed to go in your freezer overnight, and fit in your carry on. No worries,  it passed the TSA test this morning when I came through security with one. (off duty of course)
I always say you need to dress for your flight like it's Spring in New England and I also believe in my things performing double duty when I travel. A big sweater like this one at Ann Taylor looks great, and can double as a blanket for you or your kids!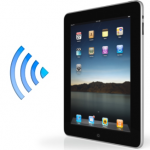 IPad: What can I say? It is so ideal for travel. Want to read a book, watch a movie, listen to music, let your kids play or watch a show? It's the all you'll ever need for travel entertainment!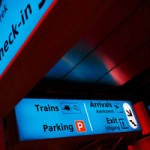 Airport Parking Reservations.com: Like Travelocity only for parking! You can view an airport map and sort by price, parking type (self, valet, covered), customer ratings or by company. Choose the parking lot that best meets your vacation or business travel needs. It's especially important to use a service like this during the holidays, because the lots do fill up and sell out.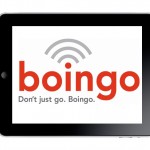 Boingo: Because internet is still not free at all the airports and we all need internet all the time right? Oh, and I love their staff, particularly Baochi! Check out their package deals or try them out for the first hour free.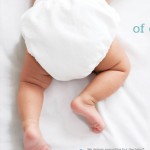 Diapers.com: One of my favorites for families. No need to take up valuable space or pounds in the luggage just order what you'll need and have it sent to your destination…they deliver everything, but your babies! Trust me you'll be so relieved when you arrive after a long day of travel and you won't have to run out to the store for baby items. Shipping is free at $49.