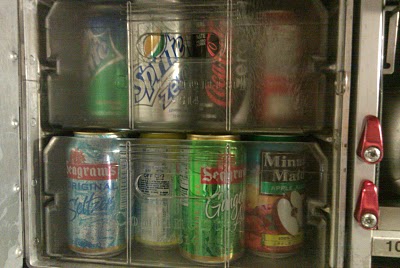 I've had an opinion about airline fees for a while and now seems a good time to express them, although I doubt I hold the popular opinion here goes.
Joan Lowy of the associated press said:
Airlines, travel agents, online travel services and other ticket distribution channels should be required to disclose fees for checked baggage, changed reservations and other services in a clear and consistent manner, the Government Accountability Office said in a report out Wednesday.
Since 2007, many airlines have been charging for services that were traditionally included in the price of a ticket. That's improved airline bottom lines in a tough economy but raised the ire of travelers who find themselves nickeled-and-dimed to substantially higher costs. read more here…
"Clear and consistent manner?" I checked out all the major airlines web sites and you can find all their fees listed. Everything from checked baggage fees to unaccompanied minor fees. I think everybody just loves to jump on the "I hate the airlines" bandwagon.


"Besides checked bags, some airlines charge fees for seat selection, extra leg room, prime spots in boarding lines, blankets, pillows, drinks and meals. "Those fees can be an unexpected shock totaling hundreds of dollars," said Charles Leocha, director of the Consumer Travel Alliance."
"Unexpected shock?" Really? Unexpected shock is when I rent a car at Logan Airport in Boston and the airport and city fees are as much as the car rental. Is the checked bag fee a shock to anyone? If I'm not mistaken it is about $25 with any given airline. (You can still check 2 bags at SouthWest for free) And, you don't have to purchase a blanket, pillow, or a meal. You could follow my advice and pack these items in your carry on. As far as a drink goes, bring an empty water bottle through security and fill it at the water fountain once you pass through. You should drink water anyway when you fly and forget bottled water, it's expensive and contains harmful BPA. So, bottom line, do you really want to pay for every body's baggage handling fees if you don't normally check a bag? Or, for the blankets to be laundered? (probably wasn't a big fee…they never seemed to be clean huh?)  You get the point.
The fact is, the average airline ticket price is still at a 1978 price point, adjusted for inflation.The airlines have been struggling for years to raise the price of a ticket to balance out what it costs to run an airline. I could see if the airlines had overinflated profits, like the oil industry in previous years but, they don't, they're merely trying to survive. (Although, our layover hotels have been upgraded to W and The Four Seasons since the fees started paying off)


Joke.
I think the consumer asked for the a la carte menu. For as long as I have been flying, the majority of passengers I know have based their choice of airline on cost. I had a passenger on a flight from Houston to Portland once who complained that she just had breakfast on her last flight. I asked her where she just flew from as it was still breakfast time. She said, "New York." Knowing we have a direct flight from New York to Portland I responded, "you must have gotten a great fare?" Changing her tune from upset to proud, she said, "I did!" "How'd you know?" Don't you think it's better to choose? Most airlines still allow one carry on and a personal item such as a lap top bag or purse so, you don't have to pay a checked bag fee if you use that option and you don't have to pay for the other extras either. I'm all for the fees, I think it is great that the only industry I know that under prices its product is finally making some money again, albeit a small amount of money.