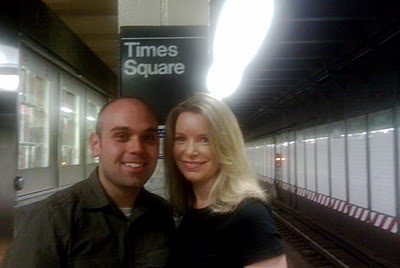 June was a whirlwind for me! I lost my jobshare, which means I had to fly a full schedule or at least I was given a full schedule and had to do the work to advertise and move my trips around so I'd be able to take three weeks off to travel. This is when I remember how much I love my job and what I'm talking about when I say my job is flexible:
week one: I flew (worked)
week two: traveled to FL to surprise my favorite nephew, for his eighth grade graduation.
week three: flew (worked)
week four: Headed to Cape Cod for two weeks of vacation.
End of week one of my vacation: traveled to NYC to meet up with Bobby and Mike to attend The Travel Blog Exchange (TBEX) and then headed back to Cape Cod to finish out my vacation.
That's right I finally met a piece of my virtual world. Here is a recap of my TBEX experience and why I've already bought my ticket for TBEX11 in Vancouver:
Friday June 25th: I flew into EWR airport and headed over to the gate where I would meet my co-host of TCL, Bobby Laurie for the first time in person! As I waited with complete excitement, I was fidgeting with my camera so I could snap a picture to send Mike, our producer, who also hosts and runs the UPGRD podcast, when the next thing I hear is Bobby's infamous laugh on top of me…SNAP: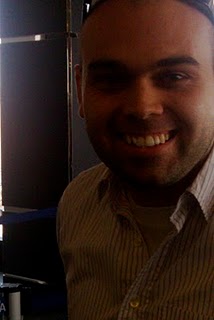 He's even cuter in person! We then proceed to talk over each other, nothing new there and head for the train to NYC! Did I mention there was a heat wave in the northeast and how much I started to appreciate the air conditioning in Texas that I usually complain about? By the time we arrived at our hotel we definitely could have used some freshening up but, there was no time for that! A quick hello to Mike, our third musketeer and the group is complete. We head out to The Bowery Boys Studio to record Episode 23 of TCL. What a treat to sit together and record in an actual studio, I wish we could do this every week. The three of us really need to think about relocating to the same city. Bobby? Mike? I think my favorite part of recording was when our glasses of champagne were empty, Tom (owner of the studio) magically appeared to take cocktail orders. Mike had sent Tom, who was in the next room a text that we were in need of refills. Who doesn't love technology? It was a thrill to experience the live taping (well, live for us.) Thank You, Bowery Boys!
To say the next three days went by fast is an understatement. Here is how the conference went and what I learned from it:
There you have it! This is why I've been MIA or MOB (missing on blog.)
(Mike, Bobby, me and Gailen)