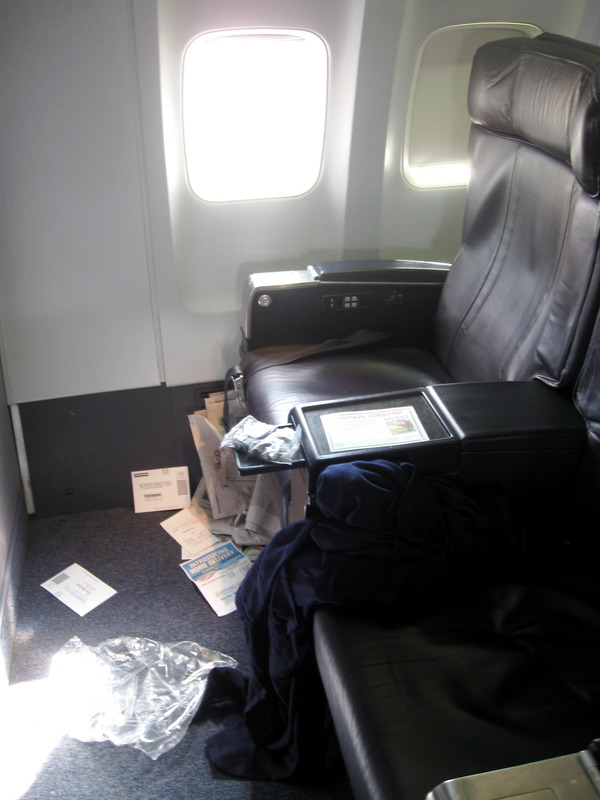 ""See honey…this is why you need to do well in school. You don't want to end up like her."
This is what a flight attendant overheard a passenger saying to her young daughter while she was picking up trash. I asked the flight attendant what her response was and she said she chose not to respond. She smiled at the little girl and moved on.
I decided to post the comment on my face book page and there were a lot of great comments, particularly from flight attendants and how they felt about their career as a flight attendant. Most everyone agreed that the woman's comment was out of line, but one commenter, Deborah had this to say:
"Interesting how many of you responded the way you did (as though it were meant as an insult, rather than a motivational tool)
Let me ask this: If the mother had been looking at a rubbish collector, and said the same thing to her daughter, would you all have had the same reaction?"
Here's how I feel:
No matter how I personally felt about a job someone was doing I would never degrade them. I'm sure the mom did mean it as a motivational tool, but she was putting herself above someone to make her point.  The message I make clear to my daughter is to follow her  passions in life. If I notice her becoming particularly excited about something I encourage her. I don't feel the need to use others working hard, who I know nothing about, an example for my daughter to be "better than." So,  yes I would have the same reaction had the mother been looking at a garbage collector.
I found the comment especially rude because she pointed to the flight attendant and presumed that she was uneducated and not doing what she loves to do. This particular flight attendant has a degree in industrial psychology and loves her flight attendant career.  Most flight attendants I know love their careers, you can read more details about flight attendant careers in my past post. I also agree with the way the flight attendant handled the situation. We're in the business of customer service. She could have chosen to make a comment back, but she wouldn't have changed the woman's mind.  I once heard that the truth doesn't need to be defended, it just is. I think of that quote often when I want to argue my point with a passenger.
One thing I might say to the mom who made the comment is that you never know who is collecting your trash. Check out this article about Jet Blue's CFO.
What do you think? Do you think the flight attendant should have been insulted? Do you think that it was an effective tool to motivate her child? Was it right to try to motivate her by putting down someones career choice?
Interested in becoming a flight attendant? Have an interview lined up? I'm offering phone consultations,  we'll go over how to prepare for your interview, your appearance, the type of interview questions they will be asking,  and how your previous work and life experience can be highlighted to fit the job requirements of a flight attendant while leave time at the end for your questions. The fee is usually $90 for the hour long session but, I am running a special for the summer at $50. Email me at [email protected] for more information.