As a single traveler, I recommend you roll your clothes you'll be surprised at what you can fit. But, as a family I recommend that only the parents bring suitcases. At least until everyone is big enough to lug their own suitcase, the last thing you want to do is become the family pack mule. This sets the scene for whiny kids and short tempers. What I do recommend is the family suitcase. Kids clothes are small, and with the right space saver bag you can fit everything you need in one suitcase. Once unpacked at your destination you can use the space saver bag for your laundry.
Below are a weeks worth of clothes for one adult and two children. I fit all of the clothes into my 20″Travel Pro Rollaboard using my space saver bag. Two adults traveling? The second adult can pack their clothes and a few more bulky items like extra shoes and activities. If your kids are still in diapers, I recommend bringing enough (plus a few extra) in your carry on to get you through the travel day. Use a service like Diapers.com, they'll deliver all your baby necessities right to your door.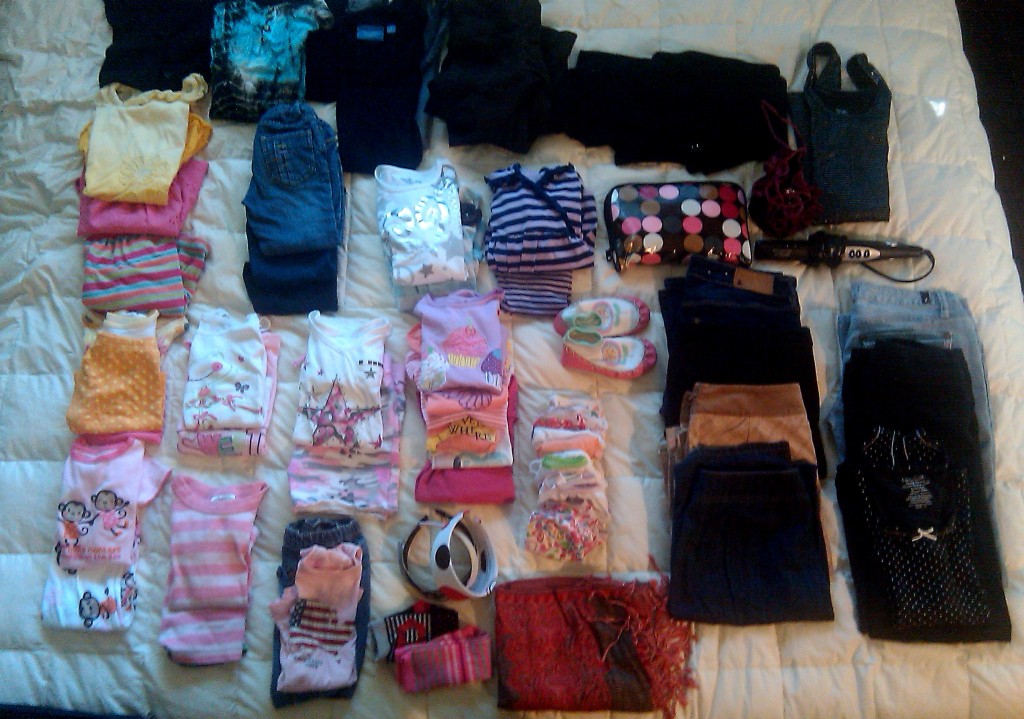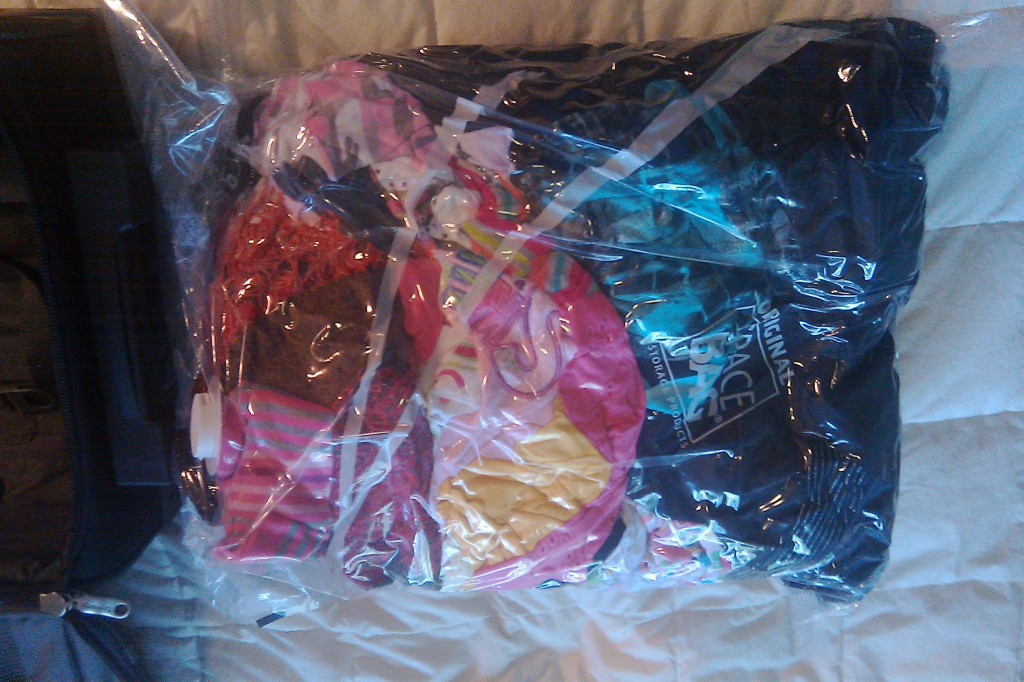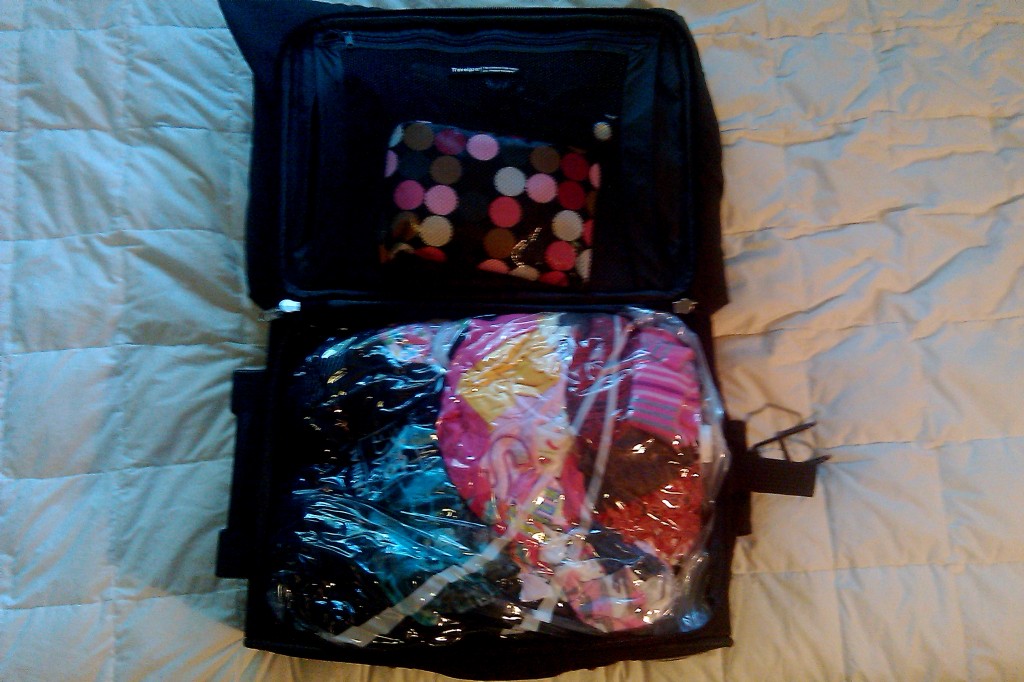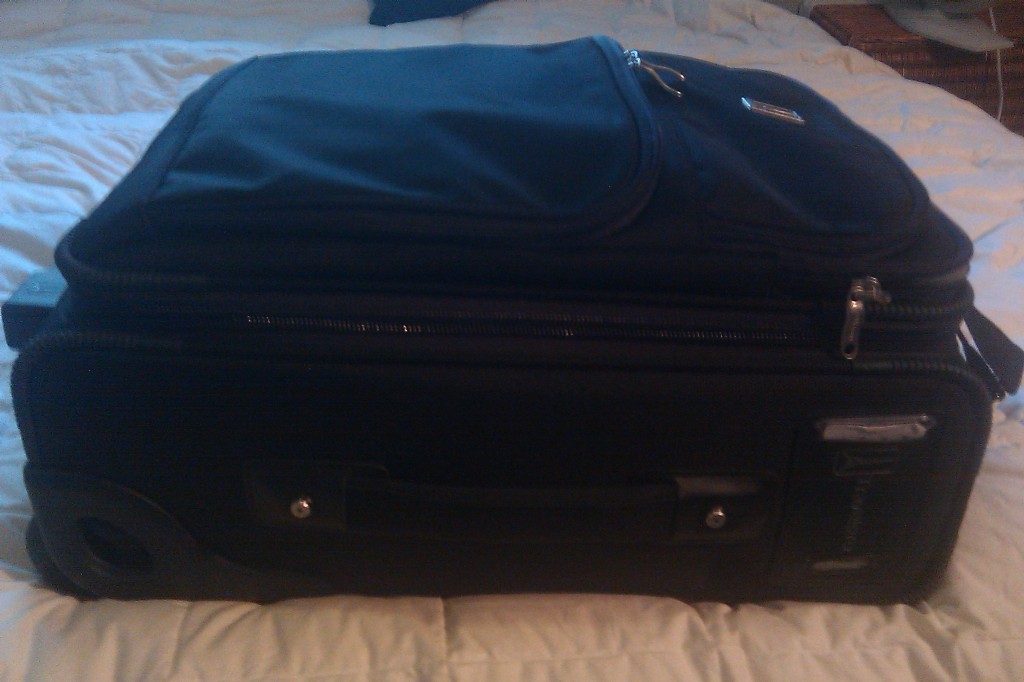 Travel Pro has rollaboards to fit all you packing need and I'm proud to offer you my discount with them! Just go to Travelproluggageoutlet.com and use the discount code: theflyingpinto15 to enjoy an additional 15% off your total purchase! Happy Flying!