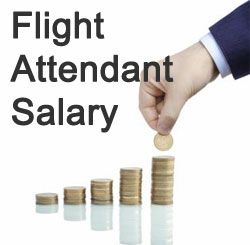 Q: I would like to make a career change, and I've always wanted to be a flight attendant. The problem is I'm a nurse and I make $60,000. a year. I've heard that flight attendant salaries aren't that high. Is it unrealistic to expect to match my current income?
A: Flight Attendant salaries vary from airline to airline, and some flight attendants do very well for themselves. Unfortunately, though all flight attendant salaries hover around the low twenties for the the first few years and since you would be on reserve status starting out there's not much room to change that. A reserve flight attendant is given a guaranteed amount of hours and usually the company only flies you up to that guarantee. If you can get by on that for the first few years most flight attendant salaries jump significantly by year five.
You can check out Glassdoor.com for an overview of the different airlines flight attendant salaries. I found them to be mostly accurate, with a few discrepancies since they only have a small number of contributors to base it on. The top flight attendant salaries right now are at Southwest, Delta and Continental.  They list them as:
American Airlines: $32k to $63k
Southwest Airlines: $28k to $103k
Delta Airlines: $25k to $70k
But starting salaries at a regional airline can be very low. SkyWest that operates on behalf of United Express, Delta Connection, and AirTran lists their starting salary on their website as $15,570 to start based on 75 hours per bid period.
The only other option would be to look into a career as a corporate flight attendant, but those jobs are hard to come by and usually require experience not only flight attendant experience, but culinary arts as well. Still interested? Check out our interview with a corporate flight attendant on The Crew Lounge Podcast, the glamour is still there!
Interested in becoming a flight attendant? Have an interview lined up? I'm offering phone consultations,  we'll go over how to prepare for your interview, your appearance, the type of interview questions they will be asking,  and how your previous work and life experience can be highlighted to fit the job requirements of a flight attendant while leave time at the end for your questions. The fee is usually $90 for the hour long session but, I am running a special for the summer at $50. Email me at [email protected] for more information.

Cheers! And, Happy Flying!
Post pic courtesy of Beyondandabove.net where you can learn more about a career as a corporate flight attendant. Featured image courtesy of Philo Nordlund.