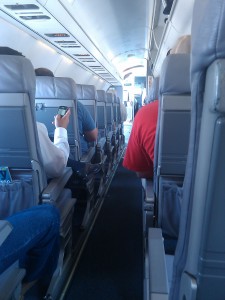 Do you have things in your job that annoy you? Do you notice it's the same things that annoy your co-workers? Yeah me too. As a flight attendant I get asked over and over again what is the most annoying things passengers do? I always tread lightly, because flight attendants get accused of, well, complaining too much. And, believe me we can probably complain better than most.
In fact there's an old joke:
Q. How many flight attendants does it take to change a light bulb?
A. Zero, because we'd rather sit around in the galley and bitch about it.
So, what behaviors annoy flight attendants the most? Well, besides urinating in the aisle, and other super gross activites, here are Ten Types of Annoying Passengers:
Head over to Jaunted.com to read the list, but only if you really want to know!