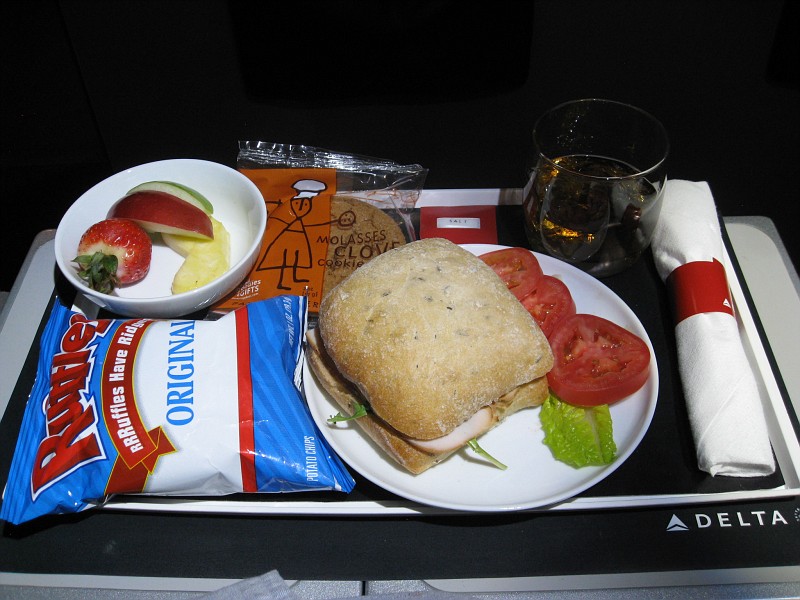 Holidays can be particularly difficult for flight attendants. I just flew with a flight attendant who has been on reserve status for the past five years, usually light hearted and bubbly she was stressed and anxious. Not surprised, it's that time of year in the airline industry. While most people are gearing up to spend time with their loved ones airline employees are struggling to find time with their families. I remember many years celebrating Thanksgiving on the Wednesday before and telling myself it's just a day! But, it never failed, when "that" day rolled around and scheduling got a hold of me I always felt sad, like I was missing something! But, once on my assigned trip my crew inevitably became "family" and our hotels more often than not take very good care of us and have a holiday spread waiting for us! In honor of Thanksgiving I thought I would take a moment and ask my crew members  what they are thankful for as flight attendants. Here is what a few had to say:
The Flexibility
Tisha: "I absolutely love the flexibility and not taking the job home with me. BEST JOB IN THE WORLD!!!"
Kelly: "Even though I fly a lot and commute, I have NEVER missed my children's school functions or sporting events. This job allows me the time to be "team mom." I am able to be there and bring in a great income for my family. I am truly blessed."
Ginger: "Where else can you tell your company when you want to work and where you want to go? Once upon a time I was an escrow secretary, and had to be at work everyday! I am thankful this job has helped me overcome the trauma of that experience:-)"
Free Travel
Mary: " I am grateful that I am able to give my entire family the gift of travel. My parents have given me so much over my life so to see them jet setting around the world, often in first class, in their retirement is such an honor. My husband grew up in a third world country. Now he has been all over the world and is still in awe. As my children get older I know their education will come alive as they see the places they learn about with their own eyes. It really is priceless!"
Freedom
Kemberley: " I am thankful for the fact that as long as I am a good flight attendant I don't have to see my supervisor everyday like a corporate job."
Charlie: "I have loved the way our job allows each of us to become authentic. The lack of office politics has allowed me to develop without regard for gay glass ceilings and things of that nature."
Friendships
Michelle: "I'm thankful this job has given me the opportunity to make life long friends all over the world!"
Greg: " I am thankful to be surrounded by some of the most caring, selfless, clever and giving people I meet everyday in the air. I love my co-workers!"
John: "Definitely the people I meet and work with. Every trip it's like meeting long lost cousins or new best friends. It's always like instant family."
Opportunity
Anna: " I am thankful for this airline job. My children and I were immigrants to the US and we are from Hong Kong. This job has allowed me to fly back to see my parents to tell them how much we love them while they were alive. I have the opportunity to see the whole world. I have money to pay my bills and help others. I have too many things to be thankful for with this job. Hallelujah!!!"
Dean: "With limited education and finances, this job has afforded me the opportunity to travel and expand my cultural awareness while earning a respectable income. This is the easiest part time job in the world, with full time earnings and no stress."
Experiences
Lisa: "I am thankful that everyday is something new and that I am constantly amazed by the stories of life that I hear daily."
Tracey: "I am thankful for the experiences I've witnessed. A marriage proposal, bringing a baby to her adopted parents for the first time, bringing a fallen soldier home…"
Amanda: "This past week I picked up a long Denver layover and got paid to have dinner with my nephew, sister and dad. It doesn't get much better than that!"
Be sure to check out my favorite travel things "here" where I've scored discounts of at least 15% exclusively for my readers! Any questions about air travel? Join me on Facebook or twitter.
Fly Safe!
post photos courtesy of flyertalk.com and bellafoxglove.blogspot.com