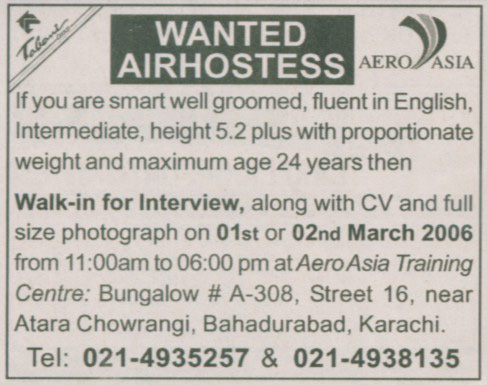 Ana from facebook wants to know the best way to answer this flight attendant interview question:
"Why do you want to become a flight attendant?"
The running joke with this question is to say, "I love people and I love to travel!" Ask any flight attendant on a bad day why they're a flight attendant and it's likely they'll say that phrase….sarcastically. I consulted my friend Kate who is an airline recruiter, who by the way is a flight attendant. Most airlines hire their own flight attendants to recruit, which is great because who understands what it takes to do this job more than someone who already does it? Luckily Kate was more than happy to answer this question:
"That question is a standard part of our interview, but not always asked. I liked to ask it. It wasn't unusual for the applicant to answer "I love people and I love to travel". That is fine, but they need to be more specific. Such as, in what areas of prior employment did you get the most interaction with customers and why does that lead them to the airline industry. We both know the importance of personal interaction with customers, even though some flight attendants think they are only there for safety!
Also, regarding the "love to travel", the applicants should have a good understanding of the of time involved in travel away from home. It was important to me to get a good job fit, with the job fitting the applicant. The new flight attendant is happy and she makes the customer happy. I could go on, but it's cocktail hour!"

Lol, typical flight attendant! Thanks, Kate! That is very good advice! I think what she mentions about being more specific is extremely important with every question you are asked in the flight attendant interview. When they ask something like, "What is a good example of customer service?" They're are not looking for a vague answer of what you might think customer service is. What the recruiter wants to hear is a specific example of customer service that you have delivered! Be specific with every question asked and give personal experiences, it will separate you from the crowd and might just be the beginning of your flight attendant career !
Follow us on facebook, twitter and pinterest! And, be sure to check out all our exclusive discounts "here"  just for our readers!

Cheers and happy flying!