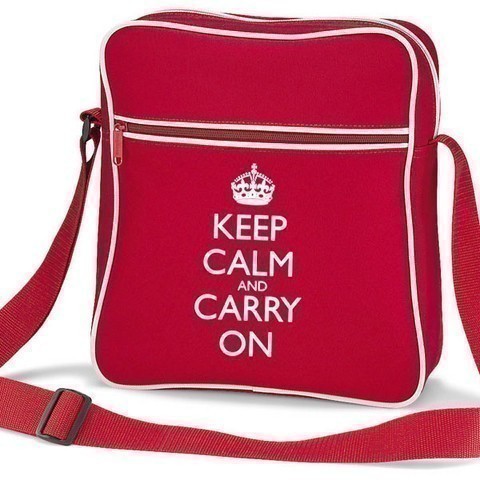 Does preparing for air travel stress you out? Do you know what to pack in your carry-on? I'm not talking about your 20″ roller-board, I'm talking about the small bag you need to carry your essentials. You should never pack your essentials in your rolling suitcase, even if you plan to bring it on board. With the airlines charging for checked luggage more and more people are carrying on and that means more bags are being checked last minute.
The trick to stress free air travel is to be able to roll with the punches. The trick to being able to roll with the punches when flying is a well packed carry on! Pack your bag with these items and you will be prepared for any delays or inconveniences you may encounter:
A change of clothes, Something easy to roll that won't take up too much space. A pair of yoga pants or light weight skirt for women, or light weight workout clothes for men. Remember this is in case of emergency not a fashion show.
Chewing gum for take-off and landing. Helps with the change in pressure.
Entertainment including things that don't require batteries or have an off/on switch. You never know when you'll be stuck on the ground without anywhere to plug your computer or smart phone in. Bring an old fashion book and/or crossword puzzles. (don't forget a pen and the charger cords)
Ear plugs! I always recommend bringing enough for your unprepared neighbors too. Flying is public transportation and you never know when the baby will start screaming.
Snacks! Lots of things that don't require refrigeration like nuts, granola bars, or trail mix. Skip the junk food, it will only deplete your energy and make you more tired and stressed.
An empty re-usable water bottle, such as Klean Kanteesn or Sigg. Fill it with water after you get through security at a water fountain. If you're in a delay situation the flight attendants will probably pass out water, but not on your time table. I like to have my own.
A small blanket or sweater. Most airlines do not have blankets anymore. The temperature is never to everybody's liking and I know when I'm working I prefer it on the cooler side. Germs fester in the warm air.
A list of any phone numbers or information you may need. Cell phone batteries run out sometimes and borrowing your neighbors phone won't do any good if you don't know the number!
Anti-bacterial hand wipes. They are great for cleaning your hands, but also for tray tables that are not washed in between flights.
A small first aid kit with band aids, aspirin, nasal spray, tissues and an anti-diarrhea medicine.
neck pillow and eye shades
lip balm and hand lotion. The air is extremely dry at 35,000 ft.
toothbrush and tooth paste. Nothing makes you feel better than brushing your teeth after a long flight!
Also, if you are on any medication or wear contact lenses don't forget to add these in! Never check valuables always keep your money, credit and debit cards on you at all times.
Tip: When the flight attendants make their initial descent announcement, take that as an opportunity to gather any items you took out during the flight and re-pack your carry on. Not only will you be prepared for landing, which will make your crew happy, but you'll be less likely to forget anything!
Any questions about air travel? Join me on Facebook/theflyingpintoblog or @theflyingpinto. Also check out my (Products and Discounts page) favorite travel things! I've scored great discounts exclusive for my readers! Shoes, luggage, hosiery, jewelry and more all 15-20% off!
Cheers and happy flying!
For your very own "Keep Calm and Carry On" bag visit etsy.