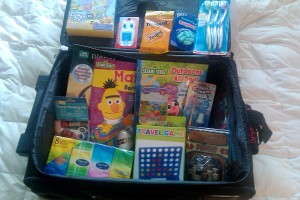 Who knew the dollar stores were such a treasure trove for travelers?! Whether you're a frequent flier or vacationing with the family, there is something for everyone.
I found all kinds of great activities for kids, from activity and coloring books to puzzles and stamp kits. Kids, as we know tend to get bored with the toys and activities they have pretty quickly so it's a good idea to stock up on some new things before a trip and then surprise them on the flight. All without breaking the bank!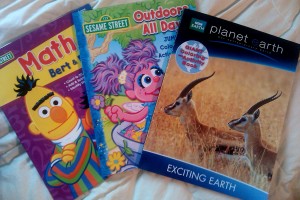 I also found some staples for the frequent flier. Toothbrushes. It's a good idea to stash extra toothbrushes in your suitcase and carry on (who hasn't forgotten this very important item?). I also found ear plugs, tissues, and a travel sewing kit.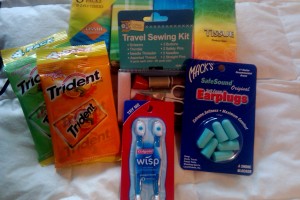 Oh, and all kinds of chewing gum, which is a help for every one's ears during take off and landing.
Happy Flying!