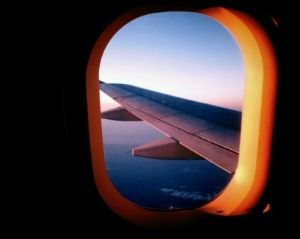 As flight attendants we visit many airports every single week, and knowing what things to seek out when you arrive at an airport is extremely useful. Whether it's restaurants to dine in, the shops that operate there, its parking services if it's your home airport or the sort of flights that the airport offers. This sort of useful information isn't just important for flight attendants; it's extremely useful for travelers of all forms.
And like its counterpart Heathrow, London's Gatwick isn't just your average airport. Over the years it has won many awards for its constant innovation and service to flyers. Its rivalry with the UK's flagship airport Heathrow also means that it is continually aiming to upgrade its facilities and strive to become as efficient as the busiest airport in the world. The recent injection of around £1.2 billion (USD$1.87 billion) funding, aims to rejuvenate the airport further.
With all that in mind, here are some helpful tips and useful information about Gatwick Airport.
Jamie Oliver's new restaurant
Celebrity chef Jamie Oliver launched two restaurants at Gatwick in 2012; Union Jack's and an Italian eatery. The Daily Mail reports that, Union Jack's aims to offer its customers "a bespoke menu of British small plates."
Take advantage of long stopovers
If you are unlucky and have a long stopover at Gatwick, take advantage of the tube links directly from Gatwick airport to central London. If your stopover time is around the 10-hour mark, then this may give you time to check out some of the London sights.
Gatwick's parking services
The airport's parking services have won National Awards for its efficiency and are ideal for all sorts of travelers. Per Parking4Less, Gatwick offers short stay, long stay parking options and valet services for people who want to securely park their cars while flying to a different destination. The short stay option is ideal for businessmen and women who have impromptu meetings overseas and want affordable, secure and convenient parking. It's also ideal for people who have hired cars during their trips, as they can return them at the parking area, where the hire company can pick them up.
YOTEL
YOTEL is a Japanese-themed hotel, which offers visitors short stay options as well as premium comfort at affordable rates. However, like its Asian counterparts it offers Asian ingenuity with compact cabins to stay in as opposed to hotel rooms.