Happy Holidays to my fellow travelers, airlines, frequent fliers and crew. May all your flights be smooth and merry throughout this hectic holiday season! By Elyse Pasquale
What twelve days of (stressful, overbooked, weather-delayed, gate-checked, crowded, hilarious and fun) holiday travel gave to me:
Twelve Passengers Fuming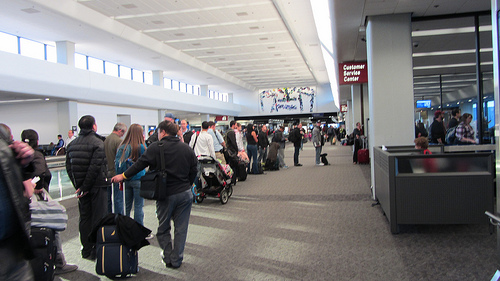 The "customer service" line at SEA airport was so long, and the weather across the entire country was so nice…I didn't even want to ask.
Eleven Excuses for Drinking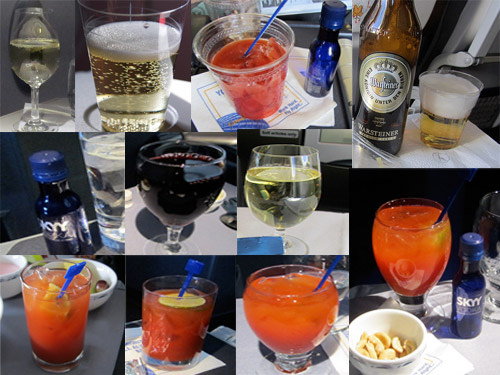 Nothing says "holiday travel stress relief" like a Bloody Mary (or wine, or champagne) at 35,000 feet. 'Tis the season!
Ten Miles of Schlepping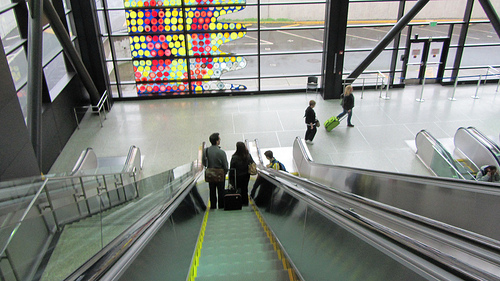 Airports keep getting bigger and bigger, and it seems that no matter where I'm flying, my gate is at the end of the furthest concourse in the terminal. I think it's just one of the universal laws of holiday travel. My longest airport sprint (we'll call it a "reindeer run") took place at SFO, where half the passengers on a full 777-200 came down the jetway completely out of breath and dripping with sweat.
Nine Segments Flying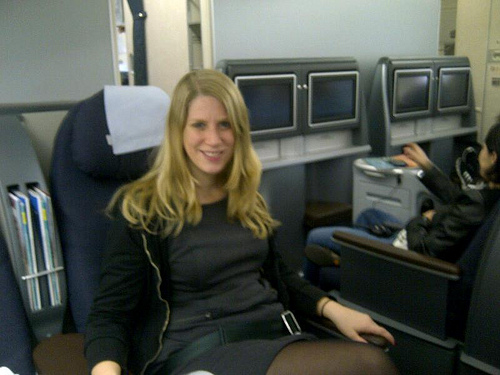 My holiday travel schedule in the weeks leading up to Christmas. EWR-ATL, ATL-EWR, EWR-LAS, LAS-EWR, EWR-SEA, SEA-SFO, SFO-LAX, LAX-AUS, DFW-EWR
Eight Bags a-Missing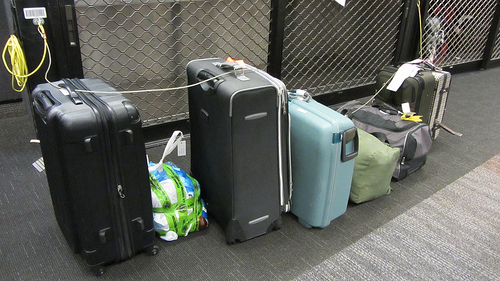 It's a bummer when luggage goes missing. I hope the owners of these suitcases have been happily reunited with their bags for the holidays.
Seven Pax Commuting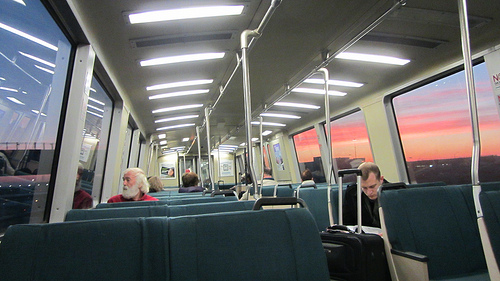 While taking the first morning BART train to San Francisco International Airport, I see one passenger who bears uncanny resemblance to Santa Claus. Perhaps his flying sleigh is stored at a hangar at SFO.
Six Whack Jobs Waiting
Everyone gets so! excited! to fly! during the holiday season! These six eager beavers are ready and waiting, though boarding won't actually commence for another 35 minutes.
Five Inflight Films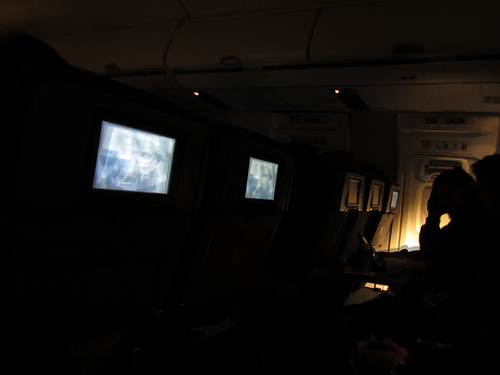 Crazy Stupid Love, Harry Potter and the Deathly Hallows Part 2, The Hangover Part II, Horrible Bosses, Bad Teacher
Four Rising Suns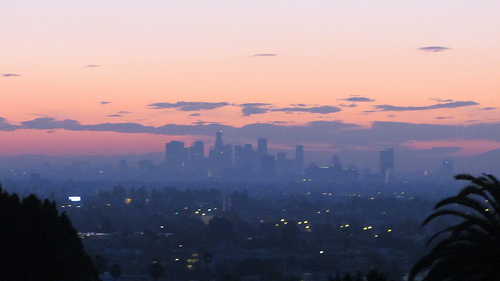 I've never seen so many consecutive sunrises over so many different cities. I'm normally a sunSET kind of girl. It's nice to see how the early side lives for a change.
Three Boogie Boards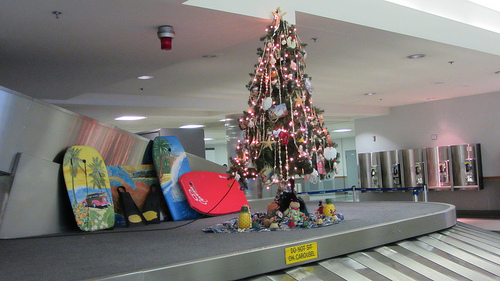 I spent a good chunk of time at this boogie board-adorned LAX baggage carousel. I flew into Los Angeles on one plane, but my tardy bag made it onto another, giving me an extra hour to grab a holiday-themed latte.
Two French Toasts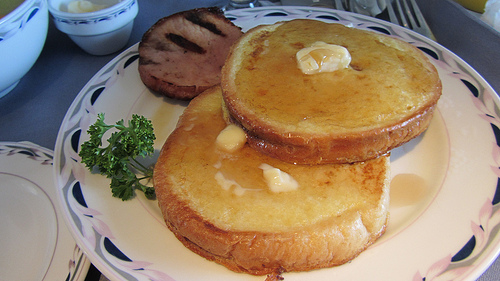 After years of choosing between eggs or cereal on morning flights, I was stunned when recently given a new third option of French Toast. Variety is the spice of life!
One Crazy Lady in the Lounge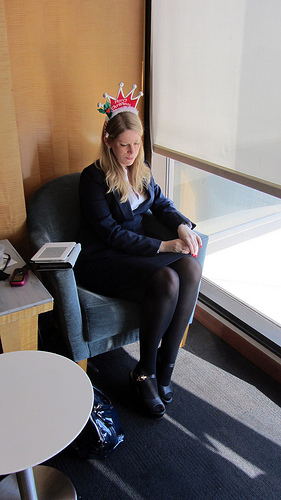 I was so taken by an Australian passenger wearing a paper Christmas tiara in the United lounge at LAX, I asked her if I could snap a photo of her "holiday spirit." She offered to take one of me (wearing her crown) instead. Here's my dramatic reenactment of one very…happy holiday traveler.
Another great guest post from our favorite foodie frequent flier, Foodie International! Be sure to follow her adventures on Facebook and twitter!