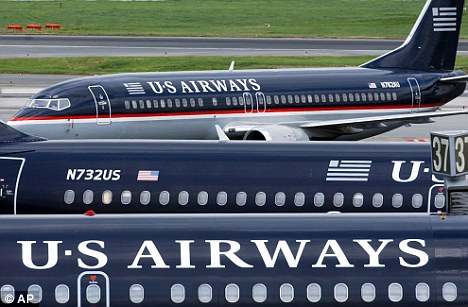 "A family of six who attempted to fly on just three tickets were kicked off the plane by flight attendants." as reported by the Daily Mail. Read more: http://www.dailymail.co.uk/news/article-2081013/Family-thrown-US-Airways-flight-trying-fit-just-THREE-seats.html#ixzz1iFIFgSBD
It's articles like these that make me realize how misinformed the flying public really is. Air travel is extremely safe and 2011 was one of the safest years in aviation. As much as we all love to hate the FAA they have FARs (federal aviation regulations) in place to protect us and keep air travel safe. Flight Attendants, who are often made out to be the bad guys are on the airplane to inform passengers of the FARs and make sure everyone is compliant. I've always felt that the airlines take a "do what I say because I said so" attitude when it comes to their rules which is partly why I started this blog, to inform and educate the flying public.
This story about the family of six, the Fickes is a perfect example of a family who doesn't fly often and doesn't understand the reason behind the rules. The explanation is simple but, if you don't fly a lot you may not understand. The Fickes have four children under the age of three (three of which are under the age of two and eligible to be lap children). The Fickes assumed they could purchase three tickets and each have a lap child on their lap. All in the same row. There are two reasons they could not. The first being that a three year old cannot have a baby on their lap, you must be eighteen to hold a lap child on US Airways. The second being there is only one extra oxygen mask per row of seats on a plane. The FAA requires enough oxygen masks per person in each row. You know that part of the safety demonstration where we say, "put your mask on first before assisting others?" It's actually extremely important that you have oxygen in the case of a decompression and unlike the rules about the electronic devices no one can argue this one! The family thought they were being discriminated against for having too many children. Not the case!
Anytime you are purchasing tickets be sure to read the airlines policies. All the information the Fickes needed was on the US Airways web site.
Confused about any of  the airlines rules? You can ask your question on Facebook or twitter. You can also write us at [email protected] and we may answer your question on The Crew Lounge Podcast.