Thank you for participating in my Monday Give Aways! It's been a great way for me to help friends with new businesses get the word out AND give to you, my fabulous audience at the same time! So, without further ado, our winner this week is, Mary Zimmerman!! Congratulations Mary! Please contact us via facebook or email and we'll put you in touch with Debbie at the Gingerbead Boutique so you can choose your new lanyard!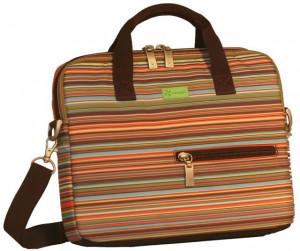 This weeks contest is with Casauri.com. Perfect for travelers, they offer a wide variety of bags including the best iPad case in the world! Which happens to be what we're giving away this week! You know the drill! Head over to Casauri.com's facebook page and hit the like button! Need to have it now? Casauri.com is offering you 20% off all their products with my coupon code: FP20! Good Luck!
Traveling? Got questions? Ask in the comment section below or join our conversation on facebook, twitter and pinterest!