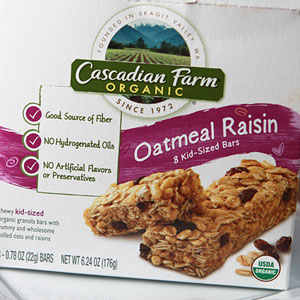 The best way to prepare for air travel is to use the serenity prayer, the one I'm partial to as a flight attendant is: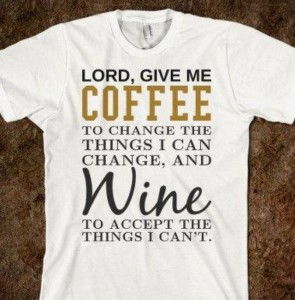 Only after I've arrived at my long layover destination of course! But, seriously think about the things you can't control when you fly like weather delays, other angry or stressed out people or mechanical delays, and then let those things go.
The way to "change the things you can" is to be prepared. Give yourself plenty of time to get to the airport, buy water once through security and make sure you pack snacks! Some great ideas for snacks are things that are low in sugar that will keep your energy levels up. Some great ideas are fruit, veggies and granola.
Cascadian Farms sent me some great samples for my latest flight with my family. The great thing about granola is it's easy to pack, you won't have any issues going through security and you can chose between granola bars or make your own granola mix.
Have an upcoming trip? Cascadian Farms would like to help you avoid the "hangries" as they like to call it (hungry & angry) by giving away a mix of the following:
Harvest Berry Chewy Granola Bars
Chocolate Chip Chewy Granola Bars
Oats and Honey Crunchy Granola Bars
Berry Cobbler Cereal Granola
Oats and Honey Cereal Granola
Ancient Grains Cereal Granola
Cascadian Farm Tote Bag
A little something for everyone! Just head over to my facebook page, like it and leave a comment on my pinned post about how you avoid the hangries for a chance to win! Good luck and happy flying!