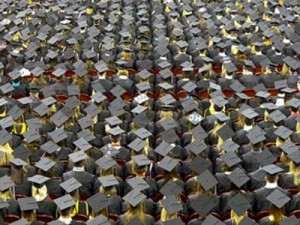 Jenny asks:
"Do you have to possess a college degree or prior flight attendant training upon applying to be a flight attendant?"
The short answer is no. Most major airlines prefer a college degree but, do not require one. Since most major airlines now require you to be twenty one before you apply it makes sense to go to school before becoming a flight attendant. Not only will you make yourself more attractive to the airlines but, it will also give you something to fall back on. Once you are off reserve status, a career as a flight attendant offers a lot of flexibility. You may choose to have a side career, or retire your wings after twenty years as a flight attendant and pursue another career.
If becoming a flight attendant is a second career for you, then you do not need a degree to apply at most airlines. There's a misconception that you have to be young to apply to be a flight attendant but, many people join the airlines later in life. Most major airlines value life experience. Especially from those who have raised families. I have also found that people who have had "real" jobs appreciate their new career as flight attendants the most.
One thing you definitely don't need is flight attendant training prior to applying with the airlines. All airlines will provide training once you are hired.
Interested in becoming a flight attendant? Have an interview lined up? I'm offering phone consultations,  we'll go over how to prepare for your interview, your appearance, the type of interview questions they will be asking,  and how your previous work and life experience can be highlighted to fit the job requirements of a flight attendant while leave time at the end for your questions. The fee is usually $90 for the hour long session but, I am running a special for the summer at $50. Email me at [email protected] for more information.